Activity

Successful second edition of BSVoM symposium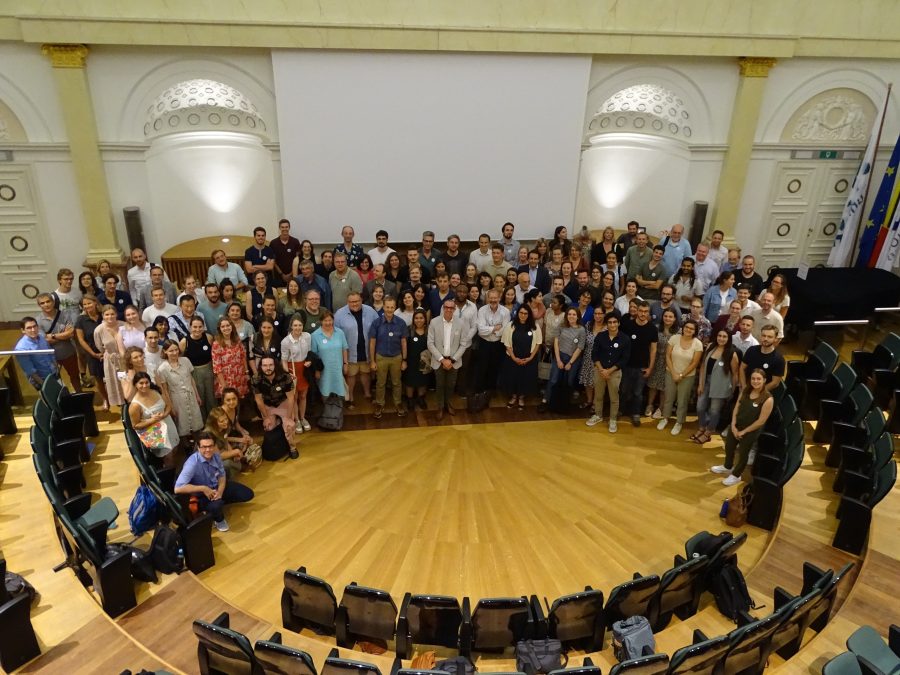 The Belgian Society for Viruses of Microbes (BSVoM) organized its second symposium on 8 September 2023 in the Academic Room of the University of Liège. The meeting program covered three thematic sessions launched by international keynote speakers: two sessions were devoted to "Fundamental research in phage ecology and biology" and the third one to the "Present and future applications of phages". During this one-day symposium, four invited keynote lectures, nine selected talks and eight student pitches were given along with 30 presented posters.
The meeting hosted 141 participants working in academic research (ULB, VUB, UGent, KULeuven, UNamur, ULiège, UCLouvain), for a federal agency or research institute (Sciensano, ILVO), in hospitals (Queen Astrid Military Hospital, CHULiège), in companies and foreign research centers (Luxembourg Institute of Science and Technology, Erasmus University Medical Center, University Medical Center Utrecht).
This second symposium was a success in terms of scientific quality of the presentations and in terms of networking possibilities with stimulating exchanges between researchers. The President of the Belgian society for Viruses of Microbes (Yves Briers) took advantage of this symposium to launch the Phage Valley concept that will put the spotlight on the exceptionally high density of VoM researchers along with the successful triple helix between academia, industry and government in Belgium.
We warmly thank all the participants for their contributions and would like to congratulate this year's award winners for
Best pitch talk:

Lene Bens (KU Leuven) – "Hidradenitis suppurativa: a challenging opportunity for phage therapy"

Best posters:

Fanny Laforêt (ULiège) - " Impact assessment of vb_kpnp_k1-ulip33 bacteriophage on the human gut microbiota using a dynamic in vitro model";
Wouter Magnus (VUB) - " Transcription regulatory program of the ssv1 virus infecting the thermoacidophilic archaeon Saccharolobus solfataricus";
Michael Goossens (QAMH) - " Towards an Alternative Approach for Personalized Phage Therapy: Instant and On-Site Production of SynPhages (Synthetic Phages)".